Click here to read a version in Spanish. Welcome to Halo España's website. It's Pedro here, and today, we're going to talk about Real Life Halo Nameplates, how and when you will be able to get one, and some trivia behind their development. Get ready Spartan.
What are Real Life Halo Nameplates?
Real Life Halo Nameplates are our latest creation from the Halo Universe brought to real life. These are nameplates inspired by the game Halo: The Master Chief Collection in which you can equip a customized nameplate that will identify you in online lobbies. If you are reading this, we want to thank you for the amazing support to the project and all the interest shown by the community online.
We love customization, and we love hardware, and from that passion these nameplates were born. Currently, our close partners are starting to receive packages containing custom nameplates, some of which you will be able to obtain as well through special events and giveaways. Stay tuned to social media. However, we know you guys want your own completely custom nameplates, so let's talk about that.
Custom Nameplates for Everyone
It is our aim to create and provide custom nameplates for everyone, although this is not an easy task. Thankfully, we made sure to have a resilient chain of supply, starting at the factory and leading up to a package arriving at your address. However, it is not viable to create hundreds of different designs just in a few days for everyone. Therefore, for the general public, we will launch a section here, in our website, where you will be able to customize your nameplate's texts, emblems and images, and choose between a variety of base designs. We have called these the Generation II Real Life Halo Nameplates, and we are proud to say that they will become available starting February 2022. You can't miss the opportunity, so follow us on Twitter and on Instagram to not miss out these amazing Halo Gear. If you are an individual, this will be your way of obtaining Real Life Halo Nameplates.

Furthermore, partners and communities that want customized nameplates in different quantities will have the chance to obtain theirs as well. If you manage a community or want to partner with us, please use our contact form or DM us on Twitter. I also want to say special thanks to @Okom from the Primordial community on Discord for checking out my first prototypes and suggesting changes, so they looked as close as possible to in-game nameplates.
Bonus: Trivia
The development of these Nameplates started even before summer. While designing the nameplates, I came across multiple ideas that would be awesome for designs and other Halo Gear projects or products. One of my favorites was the Real Life Halo AI Chip: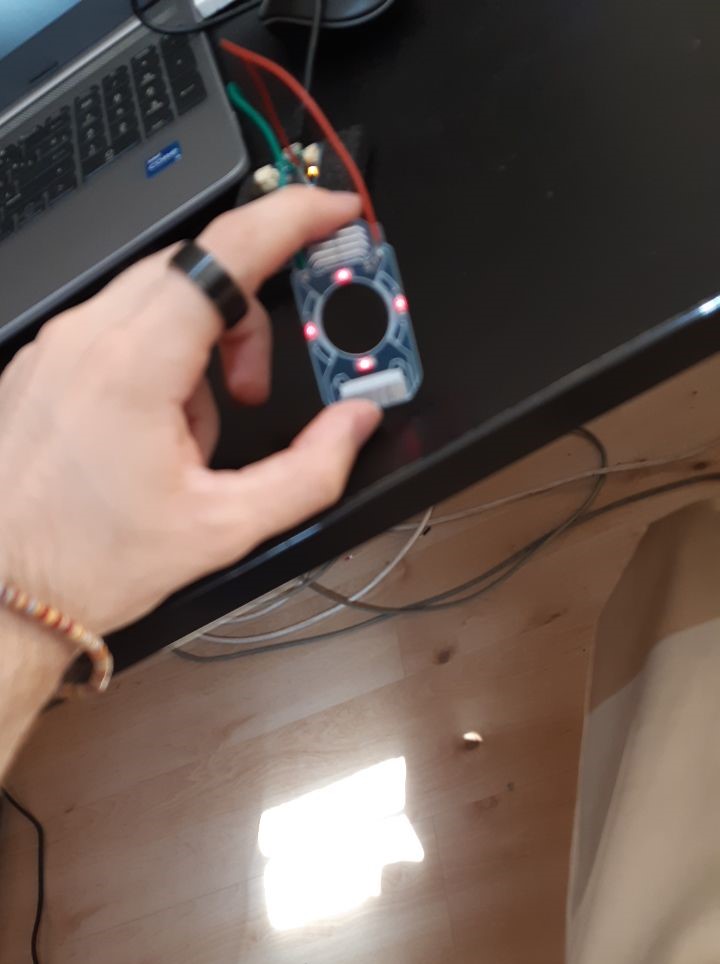 However, as you can see, the AI in my containment device went rampant, and its lights turned red. Just kidding. I created a few prototypes of the AI chips and the results were very good, although the design wasn't 100% suitable for users without hardware / DIY skills. However, one of these prototypes managed to escape my hands and is in a private collector's collection. The others were distributed among my Halo friends in Spain.
With some additional budget and development time, these AI Chips may become a reality. But that will have to wait until Summer 2022, at least!
Conclusions
That's all for today! Stay alert for when the new page drops on February 2022 and don't hesitate to contact us directly for any other matter.